How to choose a cosmetics manufacturer? 5 Tips for Finding the Right One for You.
How to choose a cosmetics manufacturer? 5 Tips for Finding the Right One for You.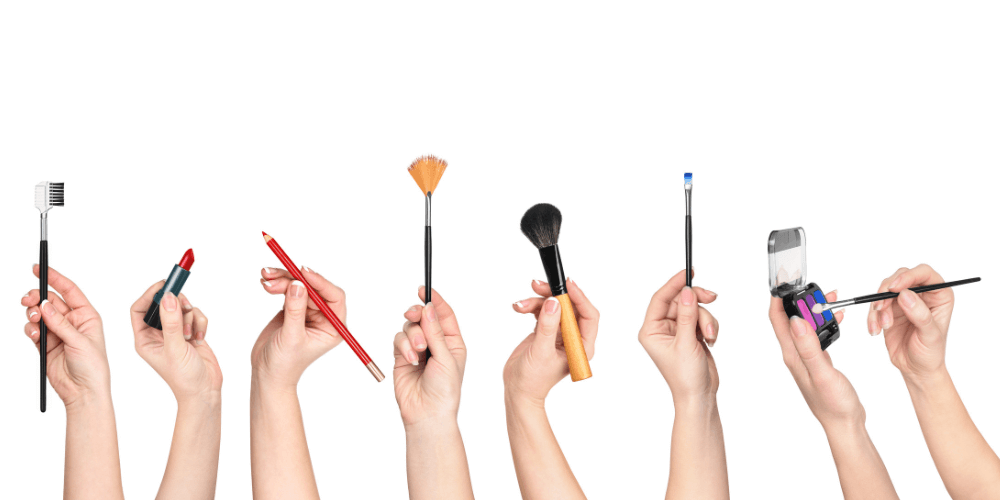 The Cosmetics market is expanding rapidly. Many people want to establish their own cosmetics brands, but they didn't know anything about cosmetics research and development, design, etc. Do you know How to start? Finding the right cosmetics factory is undoubtedly a boost on the road to dreams at this time! It's just that there are so many options to choose from, how do you choose the one that suits you? The following will take you through the 3 major points to notice and 4 tips to successfully enter the beauty industry and create the ideal cosmetics in your mind!
3 Things You Need To Know When Choosing A Cosmetics Company
Understand your own demand patterns
When you do not have professional knowledge of cosmetics, most people will entrust a professional cosmetics factory to assist in the production of products. However, according to the differences in each person's needs,
cosmetics companies will provide two models, ODM and OEM .
OEM (Original Equipment Manufacturer)
OEM (Original Equipment Manufacturer ) means that the brand does not produce products by itself, but has a clear plan for product composition, raw materials, specifications, packaging design, etc., and
after market research and evaluation, it is judged that it can be mass-produced and launched
. At this time, the cosmetics company can be entrusted to assist in the production according to the established formula and design.
ODM (Original Design Manufacturer)
ODM (Original Design Manufacturer ) means the brand entrusts products to cosmetic factories to assist in production, but the difference from OEM is that in addition to OEM production, cosmetic factories will
also coordinate and manage research and development, color matching suggestions, packaging design, and other processes according to customer needs.
OEM、ODM比較表
OEM
ODM
Product owner
owned by the client
owned by the manufacturer
Who is Suitable For

Already finished the front-end design of the products
Understood product selling points

People who are not familiar with ingredient formula, production, design, and packaging

Advantage

Save production cost
Buy a lot of products at a better price

Save development costs and focus more on sales and operations
Setting the pricing Flexibly
Confirm the process details of OEM
Taking BEAUNION as an example, the OEM standard process is as follows:
Step 1: Comprehend customer's demand, such as sales channels, target consumers, development budget, the time to launch, order quantity, etc., and plan product solutions accordingly
Step 2: Provide a Quotation of The Product
Step 3: Discuss the details of product development, including formula selection, packaging materials, shades, printing design, etc.
Step4: After placing the order, we will provide the pre-production sample to confirm
Step 5: Pre-production confirmation
Step6: Start mass production
Step7: Quality inspection before arranging the shipment
Step8: Delivery on the customer's scheduled date
In the selection section, it is necessary to
deeply understand whether the factory meets your needs
, including the number of samples, productivity, and the required production time are the points to consider.
Evaluate OEM Fees
For those who have just stepped into the industry or those who do not have enough budget at the beginning of their business, it is very important to plan their needs and set a cost strategy. For example, the OEM fee of a cosmetics factory, the details include research and development costs, packaging design, sample production, raw material ingredients, etc. If you choose the OEM mode, you can save on the cost of product development and design. In addition, those who have a small amount of OEM demand also need to pay extra attention to the minimum order quantity of the cosmetics factory, to obtain corresponding and ideal products according to their budget and marketing ability.
How to choose a cosmetics factory? 5 Tips you should take notes immediately!
Provide one-stop service
For a complete cosmetics product, the items to be manufactured include raw materials, formulas, containers, outer packaging, etc..., usually, each item has a specific factory to take responsibility for it, and some cosmetics factories have long-term partnership manufacturers or provide one-stop production services. BEAUNION can provide a one-stop service from product development ideas, the latest trending information on cosmetics, formula research and development, packaging material design, manufacturing filling, and packaging to finished products,
saving you the time of contacting multiple manufacturers.
Having complete equipment
Cosmetics is a rapid growth industry. New products are updated really quickly, and new products are almost released every year. To keep products in line with the trend, research and development must not be slack! Therefore, one of the skills in choosing a cosmetics manufacturer is
to know whether it has complete equipment and instruments
, such as precision electronic balance, emulsifiers, homogenizers, fineness meters, etc., to build a good foundation for future new product experiments and development!
Extensive experience in R&D and production
A good cosmetics manufacturer is bound to went through the test of time and attract many clients to invite long-term cooperation, so the following three points are important for choosing a cosmetics manufacturer beforehand. 1. Observe the year of establishment, 2. Successful case experience, 3. Cosmetics brands that they have cooperated with, can help you to evaluate whether the company has a certain quality. On the other hand, if the cosmetics company not only has Extensive production experience but also has international cooperation cases, it will be a plus! Because the manufacturer can also cooperate with multinational companies smoothly, it means that the manufacturer can accurately grasp customer needs and produce products that meet market expectations.
Comply with certified standard
How to confirm that the products of the cosmetics manufacturer have a certain quality?
The easiest way is to check whether the manufacturer complies with the good manufacturing practice of cosmetics.
Common good manufacturing guidelines for cosmetics are :
International Organization for Standardization of Cosmetics Good Manufacturing Practice ( ISO22716 ): In order to allow cosmetics companies to have consistent standards in various operations, ISO issued this certification system and adopted a management system to monitor the production, control, storage, and delivery of cosmetics

Good Manufacturing Practice for cosmetic ( GMP ): The Ministry of Health and Welfare pointed out that in order to improve the manufacturing level of the cosmetics industry and provide consumers with better quality assurance when using cosmetics, this verification system will strictly control the hygiene, safety, and Quality and other conditions, to minimize the NG rate in production, to ensure the stability of product quality.
If the cosmetics factory cannot meet the cosmetics GMP, it is recommended to consider other OEM manufacturers. Secondly, because cosmetics will involve raw material ingredients and design, different countries have different standards for cosmetic ingredients, and it can meet the cosmetic regulations of many countries, which also means that this factory is more trustworthy!
Whether there is an independent quality inspection department
The last skill of choosing a cosmetic manufacturer is to judge whether the cosmetics factory has a complete quality inspection system. If so, the quality of the products will be more guaranteed. BEAUNION has a quality inspection department independent of the production and procurement department, providing a complete set of quality inspection equipment, including formula inspection, packaging material inspection, printing test, bacteria inspection equipment, high and low-temperature cycle incubator, pulling force test, Adhesion Test etc., through strict checks and controls, insist on providing the highest quality products.

Cosmetics Manufacturer recommendation- BEAUNION COLOURS CO., LTD.
As your first choice of cosmetics manufacturer, BEAUNION provides a variety of cosmetics and skin care products OEM OEM options, including eyeliner, eyebrow pencils, lipstick, foundation, lotion, etc. If you have no idea about product development and design, BEAUNION also provides a one-stop service. Through more than 50 years of OEM experience, from customized research and development formula, color matching service, and packaging design to finished product, each step is based on professional advice according to your needs. In addition, BEAUNION is also a cosmetics manufacturer that meets GMP specifications and equipment. It has passed the international ISO 22176 certification, complies with other global regulations such as the National Cosmetic FDA, and BEAUNION does not use animal tests. We insist on various quality control requirements, perfect equipment, and professional technology, to provide you with the highest quality products and services.

In Conclusion
A wide range of factors needs to be considered in establishing a cosmetics brand, including product development, packaging design, budget, etc. In addition, cosmetics are daily necessities that are close to the human skin, it is essential that needs to be more stringent control and certification on the quality of raw materials, hygiene and safety, packaging labels, etc… And the complicated processes above can be assisted by excellent cosmetics manufacturers! BEAUNION has more than 50 years of cosmetics OEM experience, specializing in the development of cosmetic pens, foundations, etc., and has a laboratory, factory area, and a ] R&D team that has passed the ISO 22716 cosmetics GMP international certification standard, not only can meet your needs and budget, provide professional OEM, ODM service mode, and at the same time, more flexible production of high-quality cosmetics, to realize your brand dream for you!

If you have cosmetic OEM needs, welcome to contact us.