Wanna balance budget and efficiency to start a business? Choosing the right cosmetic OEM is the key point!
Wanna balance budget and efficiency to start a business? Choosing the right cosmetic OEM is the key point!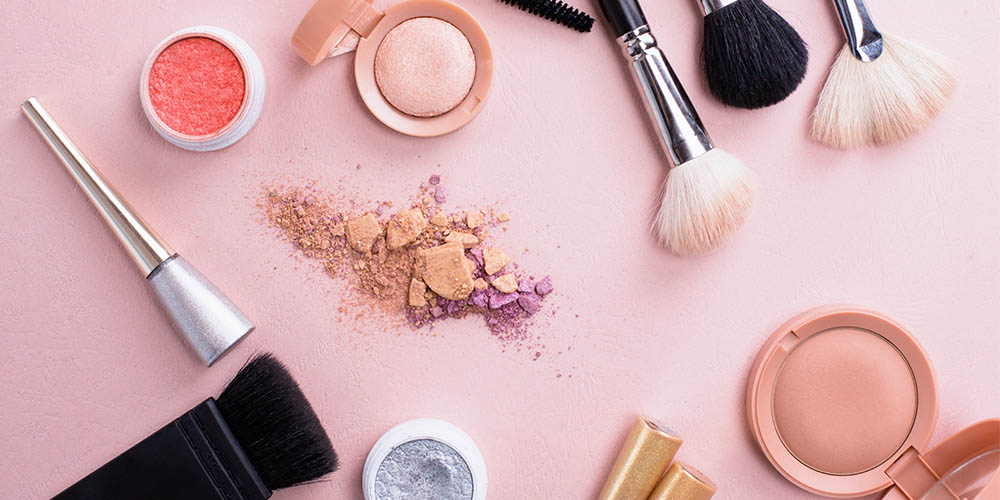 Wanna balance budget and efficiency to start a business? Choosing the right cosmetic OEM is the key point!
The Cosmetic market has always been an important economic industry in the world. In recent years, various countries have innovated cosmetics brands at different prices. From small cosmetics brands to global brands, they all have their fans. Therefore, the number of global cosmetics manufacturers continues to double. Many people want to start a business and develop cosmetics brands, but among the many OEMs, how to judge the quality of cosmetics OEMs? Is the OEM recommended on the Internet reliable? Don't understand the difference between OEM and ODM, which one is more suitable for my business? "BEAUNION COLOURS CO., LTD" will professionally analyze common problems with cosmetics OEM.
About cosmetics OEM, 4 key points to know!
What is OEM?
OEM is short for Original Equipment Manufacturer. Customers are responsible for product design and sales, and OEM is mainly responsible for manufacturing products, so the uniqueness of products can be more customized. The OEM manufacturer will provide customers with entrusted services such as manufacturing, assembling products, labor, and work sites, and mainly provides OEM production required by the international market.
This is a modern and popular production method.
What is the standard process for a professional cosmetics OEM?
Step 1: Customized Exclusive Solution
Demand negotiate with the customer. Based on more than 50 years of cosmetics OEM experience, BEAUNION customizes exclusive solutions for customers' products and provides flexible services for raw materials, packaging materials, and finished products.
Step 2: Provide a Quotation
Provide clear quotations according to the products and design methods selected by customers. BEAUNION has the quality of an international cosmetic factory, but the price is more reasonable than other international manufacturers.
Step 3: Exclusive Product Development
From packaging materials to formulas, all are developed exclusively, communicate with customers on development matters carefully, and discuss in detail from packaging materials, formula selection, color selection, packaging methods, printing design, etc.BEAUNION is one of the few cosmetics OEM factories that has its pen tube injection factory in Taiwan. It has precious and high-quality development resources. The research and development of cosmetics insist on no animal experiments. It is a unique cosmetics pen expert in the market. BEAUNION focuses on cosmetic pens and focuses on the OEM of color cosmetics. It is definitely the first choice for exclusive product development cosmetics OEM!
Step 4: Order Confirmation
The order is officially established. Customers must arrange to pay the deposit before pre-production sample production.
Step 5: Pre-Production Sample Confirmation
According to the product form and category, we will provide pre-production samples for clients, and make sure that clients confirm them. After confirmation, that will be used as the standard of mass production. During the initial product inquiry, BEAUNION will provide free samples for customer evaluation. If a further sample or sample adjustment is required, we will provide quotations and charge a sample fee according to the type of product sample required by customers.
Step 6: GMP-Certified Mass Production
Scheduled production plan, and officially start the cosmetics GMP standard manufacturing process. BEAUNION's international-level cosmetics factory has passed ISO 22716 certification. Products will be produced in high-standard certified air-conditioned workshops, high-level clean areas with high air cleanliness, and first-brand experimental equipment. Provide R&D and production technology with high sophistication and ability.
Step 7: Quality inspection checks
BEAUNION has an independent quality control department, which has passed stability tests, high and low-temperature cycle tests, to ensure product functionality and quality, and even retains products for 3 years after shipment to continuously observe and check the quality.
Step 8: Pay The Final Payment And Ship
BEAUNION will issue a notification when the production finishes, and the customer needs to pay the final payment and arrange the shipment.
How to choose the best quality cosmetics OEM?
Many people will refer to the OEM recommended by the online rankings. However, online comments should not be the only indicator of OEM quality. The key is whether the OEM has a standard process that meets international regulations because every process of cosmetics OEM is indispensable! OEMs must comply with the "Standards of Cosmetics Manufacture Establishment" and "Good Manufacturing Practices for Cosmetics", which are the most important legal certifications in Taiwan.
When considering the quality of cosmetics OEMs, manufacturing experience can also be used as one of the evaluation standards. BEAUNION has more than 50 years of cosmetics OEM experience, has a mature R&D team, and we can develop exclusively for customers from cosmetic packaging materials to formulas, and BEAUNION has its own pen tube injection factory, allowing OEM products from raw materials to outer packaging The quality of the cosmetics is checked by a professional team. From sampling, research and
development, and mass production, the team has been accustomed to using high-quality raw materials only, so the cosmetics we develop are all high-quality products.
OEM and ODM, which one is more suitable for me?
Whenever you search for keywords such as cosmetics OEM, you will see the terminology of OEM and ODM. What is the difference between these? Understand which cosmetic OEM solution is suitable for you at once!
Cosmetic OEM and Cosmetic ODM Comparison
| | Cosmetic OEM | Cosmetic ODM |
| --- | --- | --- |
| Meaning definition | OEM is responsible for manufacturing and customers are responsible for product design | ODM responsible for design and production is the original design manufacturer |
| Advantages | OEM produces according to customer design,so the product is highly unique | ODM has a complete product design capability and handles R&D design and OEM production |
| Suitable for groups | Customers who are familiar with raw materials, sales channels, and markets have completed the design of the product formula and packaging already. | Customers who like one-stop production service need ODM professional assistance from scratch. |
"Your reliable partner" BEAUNION one-stop service OEM and ODM
Independent Quality Control Department
OEMs will provide product inspection services, but the strictness of each factory's inspections will be different. This is a detail that you can pay attention to. And BEAUNION focuses on product quality inspection and treats it rigorously. For this purpose, an independent quality inspection department is specially set up! For cosmetics OEM and ODM, we will strictly control the quality, ensure product functionality through testing and trials, challenge product durability at the most severe temperature, conduct high and low-temperature cycle tests from -5°C to 40°C, and pass 45°C High-temperature environment test, simulating the temperature change during product delivery, so that the product can be delivered to customers with good quality.
Exclusively developed R&D team
BEAUNION has a professional cosmetics R&D team, including Taiwan-certified cosmetics safety data signers, cosmetics technicians, and professional R&D teams with backgrounds in chemistry, chemical engineering, and cosmetics. Whether in Taiwan or the international market, we can provide professional cosmetics OEM, because BEAUNION set up a professional international trade team with more than 20 years of practical foreign trade experience, and exports to five continents. Combining product marketing with cosmetics OEM and ODM, customers' exclusive products can be expanded from Taiwan based to the whole world!
In Conclusion
Are you still looking for OEM or ODM color cosmetics that meet the budget, have fast production efficiency, and have high quality? Recommend BEAUNION, which has inherited from more than 50 years of professional craftsman spirit. And BEAUNION's professional R&D team will help you realize your dream, provide one-stop production of high-quality services, and become your most trusted cosmetics OEM partner.