What should be noticed about cosmetic ingredients and formulations? Common makeup products detailed introduction.
What should be noticed about cosmetic ingredients and formulations? Common makeup products detailed introduction.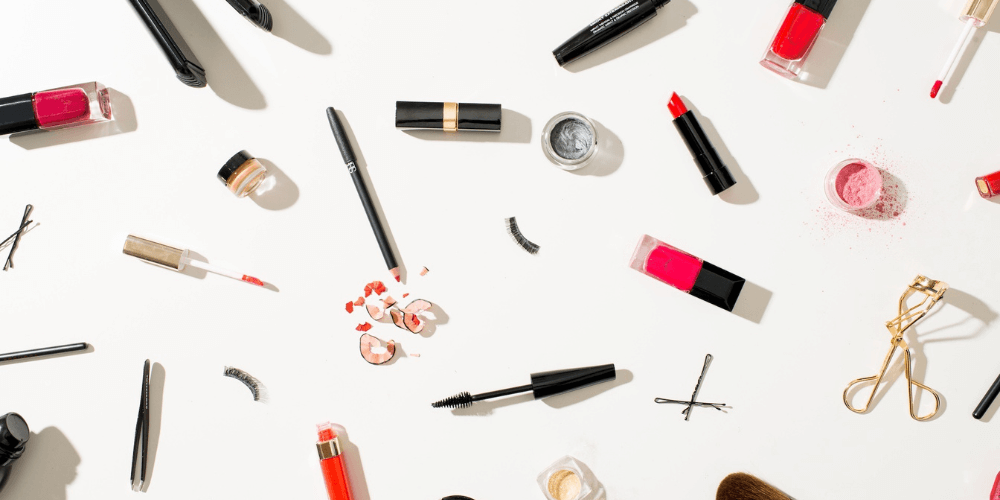 What should be noticed about cosmetic ingredients and formulations? Common makeup products detailed introduction.
In this era of the constant pursuit of beauty, skin care products and cosmetics are necessary for everyone, regardless of gender. Many boutique brands that do not originally make cosmetics have seized the business opportunities. There are also celebrities, entertainers, and KOLs... Start investing in this industry. If you want your product to sell well, you'd better participate in the development. Today, we are going to share the key points to focus on in the formulation of cosmetics, after fully understanding that it will be more convincing in the future marketing stage!

What should be considered in the formulation of cosmetic ingredients for different products?
There are a variety of cosmetics products, such as foundation, blush,
lipstick, lip liner, eye shadow, eyebrow pen, eyeliner, mascara, glitter, and other cosmetic products. Each texture is different and has different cosmetic ingredients. Take common cosmetic products as an example to introduce to you:

Foundation
The foundation needs to cover a large area on the skin to achieve a natural coverage, cover the blemishes of the skin, make the makeup last for a long time, and not cause acne so that the product will receive a good review, this is the reason why formulation and the quality of cosmetics are very important. Different demands will affect the preparation of cosmetic ingredients and formulas. You can think through the following directions. What kind of foundation do you want to develop? In addition, whether to add skincare ingredients to enrich the effect of the foundation, can be discussed with the cosmetics manufacturer to make an ideal foundation!
The points to consider
Texture: Cream Foundation, Liquid Foundation, Serum Foundation, Powder Compact, Foundation Stick, Primer, Concealer
Effect: Hydrating dewy finish, flawless matte finish, natural finish,
Suitable skin types: dry skin, oily skin, sensitive skin, mixed skin
Loose powder
The main effect of face powder is to set makeup and maintain a stable makeup. There is no doubt that the formulation of cosmetics will affect the persistence of makeup. In addition, the common face powder on the market has transparent powder and colored face powder. The main difference is that colored powder can modify the complexion, such as redness, sallowness, dullness, etc., and the fineness of the powder is also worth paying attention to, which will affect the delicateness of the makeup.
The points to consider
Persistence of makeup.
Powder fineness
Whether modifying the skin tone or not
·
Blush
There are so many types of blush textures, including powder blush, creamy blush, liquid blush, and blush stick. The most worrying thing when you apply blush is too heavy, so you can consider whether the texture is easy to use, how good the color is, and the tone of the blush. If you want to focus on the Asian market, you need to concentrate on the color, so that the warm skin of Asians can also show natural tones.
The points to consider
Texture: blush cake, blush stick, blush cream, blush cream, liquid blush
Color tone: pink, orange, or special color (such as purple or nude tone)
Color rendering: usually the blush cream is more pigmented, and the liquid blush is more natural
Lipstick
Refers to all kinds of lip tints that are common in the market, such as lipstick, lip gloss, lip stain, lip oil, etc. Don't underestimate a lip tint. Just seeing that there are so many changes in lip tint products on the market, you know that there are many things that can be adjusted in the formula of cosmetics, for example, whether the look you want is dewy, matte, or semi-matte; and whether you want to make the texture into a cream or a liquid. Some lip tints even have skincare ingredients, that nourish the lips and apply lip makeup at the same time; there are also whether the lip wrinkles are modified after the makeup is applied, the taste of the lip tint, whether it will stain the cup, the persistent, etc., are the things that consumers will care about, and these can be included in the development of lip tint under consideration.
The points to consider
Texture: lipstick, lip stain, lip gloss, lip oil
Makeup: dewy, satin, matte, semi-matte
Others: taste, lip wrinkle modification, durability, and color saturation.
Eye shadow
Eye shadows are mainly classified into eye shadow compact, eye shadow pens, and eye shadow creams. Among them, eye shadow compacts are pressed into palettes through pressed powder. Eye shadow pens are easy to carry and can be used for coloring the upper eyelids or highlighting the lower eyelids. The most different is eyeshadow cream, different usage requires different formulations. If it is used as an eyeshadow primer, it needs to be able to modify the dullness of the eyelids, make the upper eyelids smoother, and let you easy to apply eye makeup. As a general eyeshadow, it is necessary to pay attention to color and lasting.
The points to consider
Texture: powder, eyeshadow pen, eyeshadow cream
Usage: For eyelid coloring, eyelid primer (modifying dullness + makeup), highlighting lower eyelid
Brow makeup
Brow pen is the most common brow makeup product. Through the core injection technique, all cosmetic ingredients are pressed into the Refill and made into a pencil shape. According to the different ways to use, it is classified into twistable eyebrow pencils, sharpenable types, and dipping types. Eyebrow pencils are further divided into round, triangular, and hexagonal eyebrow pencils. There are also liquid eyebrow pencils like eyeliners, and can even be customized according to the needs to make a pen tip. Eyebrow pencils with skincare effects can also add vitamin A and vitamin E to protect the skin; other common eyebrow makeup include eyebrow powder, eyebrow gel, eyebrow mascara, etc., and you can also communicate with cosmetics manufacturers to add skincare ingredients, for example, let the developed products increase the thickness of the eyebrows after long-term use, which can be used as a marketing point when the products are launched.
The points to consider
Texture: brow pen, powder, eyebrow gel, eyebrow wax, brow mascara, Liquid
Color tone: light brown, dark brown, special color
Others: whether to add skincare ingredients
Eyeliner
Eyeliner is mainly divided into liquid eyeliner, gel eyeliner, and cream eyeliner. Liquid eyeliner and gel eyeliner are mostly used by consumers because they are easier to draw and easy to use. Eyeliner can be used with an eyeliner brush, which is suitable for people who have better makeup skills or professional makeup artists. In addition to achieving non-smarting, you can also consider color, and water resistance when you develop eyeliner.
The points to consider
Texture: liquid, gel, cream
Color: black, brown, and other special colors
Longevity: Waterproof, sweatproof, smudge-proof
Others: Is it possible to remove from warm water
Mascara
The formula of mascara cosmetic needs to be quick-drying, smudge- proof, and long-lasting. In order to make the eyelashes longer and volume, need to add a small amount of fiber into the formula. After use, the eyelashes will be thicker, longer, and have a natural curl. Is the brush tip easy to use? Can the fiber naturally stick to the eyelashes? How voluminous and lengthy? Is the makeup look natural? Will it smudge your eyes? Is it easy to remove? All are factors that need to be considered in the development of mascara.
Considerations
Effect: lengthening, volumizing
Durability: Waterproof, sweatproof, anti-smudge
Color: black, brown, and other special colors
Others: Is it possible to remove from warm water, brush applicator type
What should be paid attention to when choosing cosmetic ingredients?
Regulations
According to the Taiwanese "Regulations of Cosmetic Labels, Manuals, and Packages", the cosmetic must be marked with details in Chinese. If there are containing drugs, the name and content of the main ingredient, license number, and precautions must be marked. For example: "Ministry of Health (Department) No.
000000", Ministry of Health (Department) cosmetic import character No. ○○○○○○".
Product information must include:
Product name
Manufacturer name and address
Importer name and address
Content weight (capacity)
Storage method and shelf life
Full ingredients (both Chinese and English are acceptable)
Purpose, usage
Batch number or date of manufacture
Safety
There are many prohibited ingredients in cosmetics, such as lead, cadmium, arsenic, and mercury. The content of the heavy metal must not exceed the standard, and certain ingredients are prohibited, such as human cells, tissues, and stem cell extracts, illegal cosmetic ingredients may harm consumers' health, and they will be fined up to 5 million NTD. The safety of these additives is our specialty, and we need to guide brand owners and assist them in confirmation and control.
Test
Common cosmetic inspection items include microorganisms, heavy metals, plasticizers, and preservatives. Cosmetic manufacturers with good service will assist in submitting inspections and provide relevant documents for their products, such as CoA, and MSDS, so that brand owners and consumers can be more assured of the source of cosmetic ingredients.
Conclusion
Today BEAUNION shares the knowledge of common cosmetic ingredients. It is a very important decision to make a large number of cosmetics. In this pursing-beauty generation, cosmetics are essential supplies close to life, and they are also an indispensable source of self-confidence for many girls!
Looking for a cosmetics manufacturer or makeup manufacturer? It is recommended that you find an experienced cosmetics manufacturer. We can provide you with more professional advice on the formulation of cosmetics and make your brand products more competitive.
BEAUNION
is a cosmetics manufacturer with
more than

50

years of experience
, plentiful export experience is an important help for your brand to step up the world. We provide one-stop production of high-quality professional services. If you are looking for makeup and cosmetics manufacturer or private label, please
contact us
.