What should you pay attention to when looking for a cosmetics contract manufacturer? Check out these 4 key points for OEM manufacturing!
What should you pay attention to when looking for a cosmetics contract manufacturer? Check out these 4 key points for OEM manufacturing!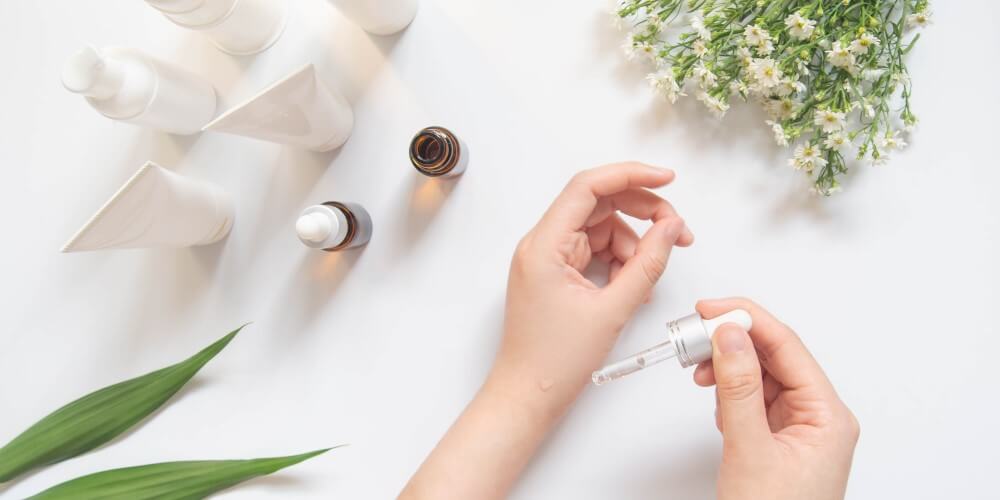 Establishing a beauty and skincare brand is a dream for many people, and the quality and effectiveness of skincare products directly impact the brand's reputation and sales performance. Therefore, choosing a reputable cosmetics OEM factory is crucial. But how can you determine the quality of OEM products? This article will share key points to consider when selecting a skincare product contract manufacturer. Keep reading to find out more!
What is the cosmetics OEM?
If you wish to produce exclusive skincare products but lack the relevant expertise, production team, and funds to establish a factory, import professional equipment, and recruit a research and development team, you can seek assistance from cosmetics OEM manufacturers. These OEM manufacturers can help with the research and production of skincare products, handling everything from ingredient formulation to manufacturing, and ensuring that the products have undergone efficacy testing and ingredient inspections before their market release.
What are the categories of cosmetics OEM projects?
When deciding to commission an OEM manufacturer for skincare product production, it's essential to understand the various methods available, which commonly include OEM, ODM, and OBM. Below, we have compiled the scope of each OEM category, providing an understanding of these three OEM methods and the key points to be aware of!
Professional OEM
When clients commission an OEM factory to produce their products, the cosmetics OEM factory will manufacture according to the specified product specifications. Therefore, OEM requires special attention to the "mass production" OEM process. When scheduling the production plan, it's crucial to ensure that the manufacturing process follows cosmetic GMP standards.
ODM Customer Design
When clients entrust a cosmetics OEM factory for product design and production, special attention is needed for the "product development" OEM process. Beaunion has a professional research and development team with backgrounds in chemistry, chemical engineering, and cosmetics. They work together with certified cosmetic safety data signatories and cosmetic technicians from Taiwan to participate in product development.
OBM Brand Planning
In OBM (Original Brand Manufacturer), the cosmetics OEM factory takes care of product design, manufacturing, and brand market positioning services, accompanying clients in creating exclusive products from scratch. OBM requires a focus on the OEM factory's "foreign trade experience." Beaunion has 20 years of export experience covering five continents, enabling them to assist clients in smoothly exporting products to international markets!
Comparison table of OEM methods for skin care products
| | OEM | ODM | OBM |
| --- | --- | --- | --- |
| Contract Manufacturing Projects | Product Production | Product Design and Manufacturing | Brand Planning |
| Suitable Candidates | Individuals with knowledge in skincare product manufacturing or those who have already developed product formulations. | Individuals with limited understanding of skincare product manufacturing and lacking a professional production team. | Individuals with a more substantial budget who wish to entrust the entire process, from research and development to brand positioning, to a professional team for assistance. |
〈Further Reading:

Can you distinguish cosmetic OEM, ODM, and OBM? 5 points you should know.

〉
What are the common demands for contract manufacturing of skincare products?
On the current market, skincare brands target various customer groups with different product functionalities, such as anti-aging, mature skincare, acne-fighting, and men's skincare, among others. When planning for contract manufacturing of skincare products, it is essential to first identify the target customer group to accurately plan the development of product lines. This approach facilitates effective communication with the manufacturing company, enabling them to better understand the requirements and provide valuable suggestions. Below, we have compiled a list of common skincare product demands for your reference.
Facial Skincare Products
When considering the development of skincare product functionalities, one can start by drawing inspiration from personal experiences or common skin issues faced by consumers. Taking into account factors such as age, skin conditions, and prevalent skin concerns enables contract manufacturing companies to develop products tailored to specific needs. Below, we have compiled various considerations, including common product types, skin issues, and desired effects, for your reference:
Skin Issues: Dry skin, oily skin, combination skin (oily T-zone and dry cheeks), combination skin (dry T-zone and oily cheeks).
Skin Concerns: Dryness and flakiness, acne, enlarged pores, fine lines, skin dullness, hyperpigmentation, skin sagging, rough texture, redness, and sensitivity.
Skincare Product Efficacy: High-performance moisturization, skin brightening and spot fading, soothing acne-prone skin, smoothing fine lines, minimizing pores, repairing sensitive skin, and anti-aging and firming effects.
Skincare Product Types: Toner, serum, facial oil, lotion, cream, cream-based masks, sheet masks, facial cleanser, cleansing foam, and exfoliating gel.

Body Skincare Products
Contract manufacturing of skincare products is not limited to facial care; it can also extend to body care products. Common body skincare products include:
Skin Conditions: Dryness, roughness, acne, skin dullness, and uneven skin tone.
Skincare Product Efficacy: Hydration, skin lightening, soothing sensitive skin, and anti-acne properties.
Body Skincare Product Types: Body lotion, hand cream, foot cream, foot masks, body oil, and exfoliating scrubs.
Other Considerations: Whether to add fragrance or essential oils to the formulation.
Choosing a Skincare Product Contract Manufacturer - 4 Key Points to Consider!
When determining a suitable skincare product contract manufacturing project and the desired product types, the most critical aspect is selecting a professional skincare product contract manufacturer. Choosing the right manufacturer ensures the smooth development and successful market launch of your ideal skincare products. Here are four key points to keep in mind when selecting a skincare product contract manufacturer:
Understand the Contract Manufacturing Process
Regardless of whether it's OEM, ODM, or OBM skincare product contract manufacturing, they all follow a standard process. This includes discussing requirements and planning, providing customized quotations, detailing product development, establishing the order, paying the deposit, confirming pre-production samples, manufacturing the bulk under cosmetic GMP standards, conducting quality inspections, paying the final balance, and shipping the products. The more rigorously the contract manufacturer follows these processes, the higher the quality of the manufactured products.
Compliance with International Regulations throughout the Production Process
A reputable skincare product contract manufacturer must adhere to strict quality standards at every stage of production. For instance, Beaunion's contract manufacturing process complies with ISO 22716 cosmetics GMP international certification. With extensive experience in both makeup and skincare product contract manufacturing, they can assist with product development, including selecting formulas, choosing bottles and packaging, designing printing materials, and handling packaging material manufacturing. They offer comprehensive professional advice and technical support.
Quality Inspection and Testing
After the production of skincare products is completed, strict quality inspection is necessary to ensure that the products are safe and free from any issues when applied to consumers' skin. Therefore, skincare product contract manufacturers must conduct inspections before shipping, testing the stability, safety, and microbiological aspects of the products, ensuring their safety. Additionally, providing third-party testing services can offer stability test reports, functional evaluation data, microbiological test reports, and preservative efficacy test reports. These reports can serve as evidence of product safety and enhance brand trust when the products are launched for sale.
Availability of COA and MSDS Reports
In the standard skincare product contract manufacturing process, confirming the raw material reports in the early stages is essential because skincare products applied to the skin prioritize the safety of their ingredients. MSDS and COA reports are indispensable in the skincare industry, especially when products are intended for export to the European Union market. In such cases, safety data sheets must be provided. These reports can validate and assess the quality of raw materials used in skincare product contract manufacturing. COA (Certificate of Analysis) is a report analyzing the composition of the product, ensuring its safety and stability. On the other hand, MSDS (Material Safety Data Sheet) is a document used to describe the physical and chemical characteristics of a cosmetic product, such as its pH value, as well as potential hazards to the user's health, such as sensitization.
Conclusion
To determine the quality of skincare product contract manufacturing, it is essential to not only understand the suitable contract manufacturing methods that meet your requirements during the early stages but also to pay attention to whether the production process complies with regulations, if the quality inspection is thorough, and if professional testing reports are provided. Are you still seeking a partner in the skincare product contract manufacturing field?
Contact us now!
With over 50 years of contract manufacturing experience, Beaunion has a professional research and development team. Their product manufacturing process adheres to international regulations for cosmetics export, and their experienced international trade team can provide expert consultations. Whether you are looking for a cosmetics contract manufacturer or private label, Beaunion can help you create unique competitive advantages in the industry.
〈Further reading:

Beaunion's Product Lists

〉